| | | | |
| --- | --- | --- | --- |
| 3.5t Standard LWB VAN | Driver Only | 2 Men team | 3 Men team |
| Standard Van (Minimum 2 hrs) | £35p/h | £50p/h | £65p/h |
| Day Rate (8 hours) | £260.00 | £400.00 | £520.00 |
| | | | |
| 3.5t van mileage charges – £0.80p/mile | | | |
| | | | |
| --- | --- | --- | --- |
| 3.5t Luton VAN | Driver Only | 2 Men team | 3 Men team |
| Luton Van with tail lift (Minimum 2 hrs) | £45p/h | £60p/h | £75p/h |
| Day Rate (8 hours) | £360.00 | £480.00 | £600.00 |
| | | | |
| 3.5t van mileage charges – £0.80p/mile | | | |
| | | | |
| --- | --- | --- | --- |
| 7.5t Luton Truck | Driver Only | 2 Men team | 3 Men team |
| 7.5 Truck (Minimum 5 hrs) | £60p/h | £75p/h | £90p/h |
| Day Rate (8 hours) | £480.00 | £600.00 | £720.00 |
| | | | |
| 7.5t truck mileage charges – £1.00p/mile | | | |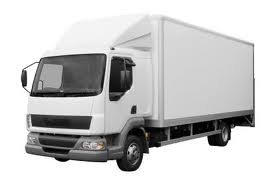 | | | | |
| --- | --- | --- | --- |
| 7.5t Truck Pantechnicon | Driver Only | 2 Men team | 3 Men team |
| 7.5 Truck (Minimum 5 hrs) | £70p/h | £85p/h | £100p/h |
| Day Rate (8 hours) | £560.00 | £680.00 | £800.00 |
| | | | |
| 7.5t truck mileage charges – £1.00p/mile | | | |
Quotes include the 
assistance of the driver(s)
 in loading and unloading the vans and we can also accommodate 2 passengers in our vans, perhaps saving you a taxi fare London Congestion charge: £10 (If applicable) Toll Charges: (If applicable) Ferry Charges: (If applicable) Other charges incurred will be the Hirers responsibility
Example charges:
Moving within the City:
1 bedroom flat (average + ground floor) can take between 2 to 5 hours. 2 or 3 bedroom house (average) can take between 4 to 8 hours.
When booking a van?
a)      What size of van do you need?
b)      How man porters do you need?
c)      Do you want us to move the big item only or everything?
d)     Do you need dismantling furniture and then reassembling?
Working Hours: From 9am – 9pm. 7 days a week
Hourly costs may vary depending on:
a)      Customer's vary in the amount of goods and furniture they want to move.
b)      The distance from the van to the house, stairs, traffic, and the distance between old and new homes.
c)      The amount of preparation and packing you do, will affect the time it takes to complete your move.
d)     If an item is packed safely and sealed box. Packed goods are safer and easier to load & unload